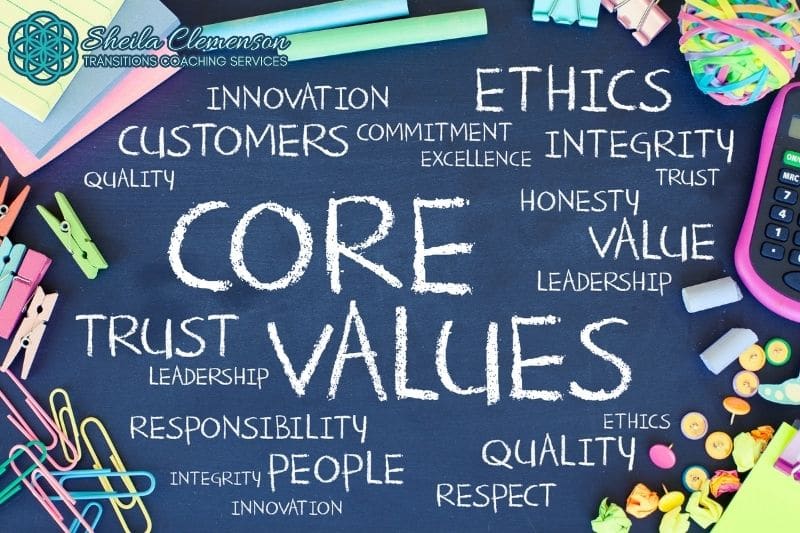 15 Jul

The Need To Know Your Values

"This above all: to thine own self be true." This is Polonius's final piece of advice to Laertes in Shakespeare's Hamlet, and is all about being loyal to your own best interests.

When you know yourself on a deeper level and really choose to take care of yourself first, it puts you in a better position to then be able to help care for others. This is why really knowing yourself and feeling into your values system is the key to your own personal success on many levels. Knowing what is important to you is the secret sauce in finding the career that is the perfect fit for you. So what is most important to you at the end of the day?

As a career coach, one thing I see so many people miss during their career transition is outlining what is truly important to them across the board.

When job searching, it is so important to make sure that the job you are going after meets up with your core values. For example, if you are someone who highly values your free time and doesn't want to take any work home with you, then you need to make sure you align with a position that doesn't have an expectation that you will be available during off-hours.

Likewise, if you are someone who values growth and knowledge, make sure you find a career with a company that offers quick advancement and education opportunities. You must live into your values by choosing a job or career that aligns with said values. Doing so will help to ensure longevity and personal fulfillment for the future, versus a short-lived, superficial state of contentment in your career.

If you would like to dive deeper into deciphering your own values and strengths, then I highly recommend taking this free personal assessment from The VIA Institute on Character. The VIA Survey of Character Strengths is a free self-assessment that takes less than 15 minutes and provides a wealth of information to help you understand your best qualities. You can take your free assessment here. 

So remember, no matter what you're working toward in your career or otherwise, "know thyself." This process of inner exploration and self-development will benefit you in endless ways, and will help to show your potential employer that you know what you want. If you would like to take things a step further and feel you would benefit from career coaching services, you can schedule your appointment with me here.