06 Apr

Are You Doing and Saying the Right Things to Land Your Dream Job?

As your dedicated career coach, I strive to provide you with valuable insights, practical tips, and a healthy dose of motivation to guide you on your path to success. 

Navigating the job market can be both exhilarating and challenging, especially when you're striving to make a lasting impression on potential employers. It's crucial to stay ahead of the curve and adapt to the ever-changing landscape of today's workforce.

In today's post, we're going to focus on an all-too-common pain point for job seekers: the frustration that comes with submitting countless applications and resumes, only to be met with silence or rejection. Did you know only 1 in 10 people feel like they working their dream job?

You may find yourself wondering, "What am I doing wrong? Am I putting in the right effort? Am I explaining my value?" It's natural to feel discouraged, but the good news is that you're not alone—and there are steps you can take to improve your chances of landing that dream job.

To help you break through the noise and stand out in the competitive job market, we're going to explore two pivotal questions you should be asking yourself during your job search: "Am I doing what I need to do?" and "Am I saying what needs to be said?" By addressing these questions head-on and making necessary adjustments, you'll be better equipped to create a job search strategy that yields results.

So let's dive into the strategies and tools that will empower you to refine your approach and ultimately achieve your career goals. And remember, if you're seeking personalized guidance and support, my Career Portfolio Coaching is here to help you navigate every step of your journey. Let's get started!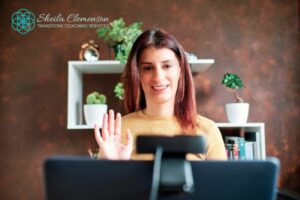 First things first, let's address the elephant in the room: are you doing what you need to do?
Tailor your resume for each application

Submitting a generic resume to every job posting will not set you apart from the competition. Take the time to customize your resume for each position you apply for, highlighting your skills and experiences that are most relevant to the job at hand. This demonstrates your genuine interest in the role and shows potential employers that you're the right fit.

Network strategically

Don't underestimate the power of networking. Building relationships within your desired industry is crucial to uncovering hidden opportunities and securing valuable referrals. Attend industry events, join online forums, and reach out to professionals in your field. Cultivate these relationships, and don't be afraid to ask for advice or guidance.

Now, let's tackle the second question: are you saying what needs to be said?

Showcase your unique value proposition

Your unique value proposition (UVP) is the combination of skills, experiences, and qualities that set you apart from other applications Clearly articulating your UVP in your resume and cover letter will help you make a strong case for why you're the ideal candidate for the job. Reflect on your accomplishments, strengths, and passions, and then weave them into a compelling narrative.

Make your cover letter count

A cover letter is your opportunity to tell your story and show your personality. Go beyond merely summarizing your resume—use this space to explain how your experiences have prepared you for the role and why you're passionate about the company and its mission. A well-written, thoughtful cover letter can make all the difference in catching the attention of a hiring manager.
If you've been diligently following these steps but still aren't gaining traction, it might be time to seek guidance and support. As your career coach, I offer personalized Career Portfolio Coaching to help you create a winning resume, craft a compelling cover letter, and develop a tailored job search strategy. 
Together, we'll identify your unique value proposition, set actionable goals, and work on building the confidence you need to land your dream job.
Ready to invest in your future and transform your job search? Schedule a discovery call with me today to get started with Career Portfolio Coaching, and let's make your career dreams a reality.