14 Apr

11 Essential Job Search Strategies That Are Working Right Now

You, like so many other people out there, are looking to make a change. As a job seeker, you are looking to step into a career that is a better fit for your life at this time. And you need the job search strategies that will get you there.

You may be looking for a new career or entering the workforce after being out of the game for a while. You may have uploaded an online application, talked to a hiring manager, or even done an informational interview or two. But you have not landed the job you really want. Or maybe you've spent hours on sites like Monster, Zip Recruiter, or Indeed and just aren't having any luck.

So, what are you supposed to do to have a successful job search, and what is working now for the career path you want to be on?

Well here are my top 11 job search strategies that are working right now. Each tip will help you make your job search process easier and more successful.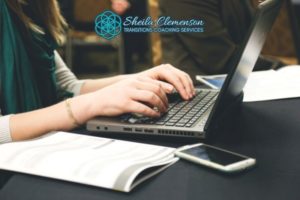 Top 11 Essential Job Search Strategies That Really Work:
Know what career you want to do and why
Knowing what you want versus what you don't is the first essential component of job searching. Not every great opportunity is your opportunity, so it's important to be able to discern which roles are appropriate, and furthermore, which roles you'd be happy in.
Be selective with your job search
Being choosy sets the standard that you value yourself and your future. It can be tempting to settle for the first good opportunity that arises but don't feed the fear that you can't get what you want. Being selective in your search helps you to set the bar high, and to attract the opportunity you really want.
Know your worth & salary requirements
Don't undersell yourself during an interview. Your last salary is not an indicator of what you deserve to be making, so do your research and be informed. Knowing how valuable you are will give you the confidence you need to land the job you deserve.
Get a complimentary career coaching session.
Identify the companies that are of interest to you
If you could create your dream role, what would that look like? What type of company would you work for, and what are the top five that appeal to you? Each business has a different company culture, so it's important to know if your ideals are in line with that of the company.
Optimize your LinkedIn profile to align with your new vision
LinkedIn can be a great way to share your resume, network, and score the interview you've been hoping for. Most employers tend to use LinkedIn, so having an active and up-to-date profile can help to set you apart and get eyes on you.
Maintain a strong digital presence to build relationships
Social media can be a great way to network amongst the people you already know. Whether posting to Facebook to ask for job suggestions or making your Instagram a mini-portfolio to showcase your talents, marketing yourself is a great way to invite in new opportunities.
Network regularly to get your name out there
Take your networking a step further by getting active in your local community! Attending a business breakfast or becoming a local board member can be a great way to broaden your network of potential employers.
Attend events outside your industry
Sometimes it really is just about being at the right place at the right time, so it's important to think outside the box in terms of what opportunities might interest you. Attending events outside your industry can open your eyes to other great opportunities, and will help you to step out of your comfort zone.
Foster your relationships
Word of mouth is still the best way to get a referral, so it's important to nurture and maintain your business connections. Sometimes the best opportunities are the ones that truly "fall into our laps", and the only way that will happen is by creating some tight-knit relationships.
Customize your resume and cover letter to reflect where you want to be
Your resume and cover letter act as your first impression of a potential employer. Investing some time and effort into a solid resume/cv is essential in showcasing your skills, and branding yourself.
Keep a positive mindset as you search and stay true to your vision
Last but certainly not least. This one is the most overlooked, but probably the most important factor in your search. I know how frustrating it can seem, but I promise that the right position for you is out there! Keeping a positive outlook is the key to seeing it through.
I hope you've found my list of 11 job strategies helpful to apply to your own job search. Get more career transition inspiration here. 
Career coaching can provide additional resources and support your needs to help you in your job search. Schedule a 30-minute complimentary coaching session with me today to get started on your career transition.
Transitions Coaching Services | Career Coach & Job Search Strategy | Louisville, Colorado