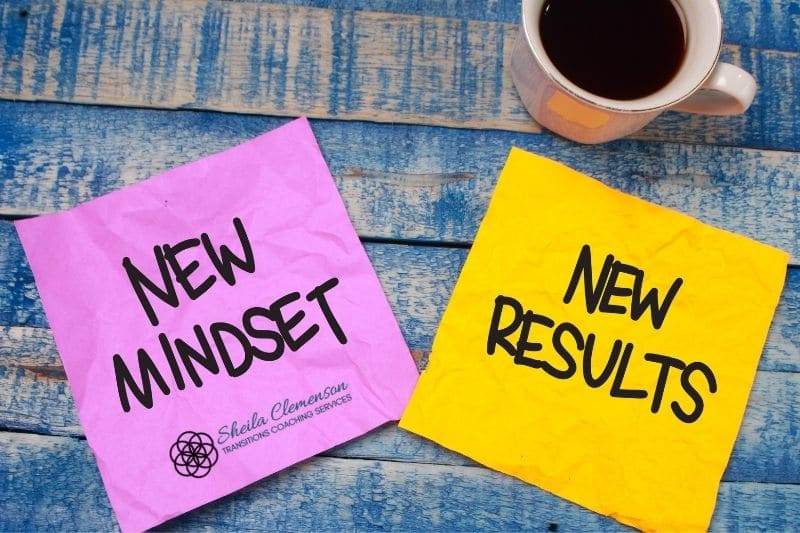 11 Apr

Developing A Career Growth Mindset: A Lesson in Professional Development

Are you happy with your career or are you looking to transition into something else? Are you finding yourself wanting more? In the wake of the pandemic, many are finding themselves re-evaluating their career goals and desires, which is really exciting! Taking the time to develop professionally can help you stand out and move closer to your dream job.

Although it can be a scary thought to step outside of your comfort zone, this doesn't have to feel totally daunting. A little shift in perspective and some professional development can be all that it takes to get you feeling excited about your potential and possibilities.
Professional Development
It goes without saying that when you have big goals, you have to adjust your mindset to match those goals. When you want to transition into a career that is a big step outside of what you are currently doing, a mindset of growth can make all the difference in the world. Take a look below as I break down some simple questions to start asking yourself in order to shift your outlook, and adopt a better mindset around transitioning careers.
What can I do to grow my skills for the career I want? Skillset is everything! And if you're looking to make a big change, it's time to start thinking about how to make yourself a strong candidate. For some, this may require going back to school altogether. For others, this may mean taking some professional development courses and workshops and doing some independent learning to help you to stand out from the crowd. Do some research on the laws in your state to determine whether or not you will need specific credentials or licensing in order to make the change.
What can I do to grow my network? Just as word of mouth is king in the business world, networking is a close second. If you're looking to switch industries, it's a good idea to start getting to know people who have been in that field for a while. LinkedIn can be a great resource for this, but there's nothing like getting out there and meeting people in person. Look into local business breakfasts, trade shows, and other networking events where you might rub elbows with some key players. You never know who might take a shine to you, and might see you as a fit for a potential position. This can also be a great way to find a mentor, which can help tremendously in building your knowledge.
What can I do to develop my interpersonal skills? Besides education and mentoring, confidence is your key to success. Are you comfortable working independently and as part of a team? Are you comfortable with things like public speaking? We all have our strengths and weaknesses, so start thinking about your areas of opportunity, and how to build your comfortability. Maybe it's role-playing to prepare for an interview. Maybe it's taking the skills you already have from your current position and fine-tuning them. How can you leverage your current skill set so that your future employer sees you as an asset? Getting crystal clear on what you're good at and focusing on those traits can give the boost in self-esteem that's needed to land the job.
What can I do to grow my knowledge around my goals? As we grow and evolve, so do our goals. As these goals change, we must increase our level of knowledge on the subject to help us to meet our goals. What small, achievable goals can you start setting today to help get you moving forward? Maybe it's attending an event in your desired industry to get the inside scoop on what it's really like. What books can you start reading to get a head start on your career development? In the age of COVID, webinars and online learning can also be a great way to go.
What can I uniquely bring to the table? What makes you, YOU? What do you like about yourself, and what do others like about you? We all have our own unique approaches to the work we do, so what do you have to offer? Make a list of all of the things you do well and love about yourself that your future employer will love too.
How can I grow my reference base? Building relationships is the key to receiving a solid reference. If you're currently working, maintaining your relationships with your supervisors and co-workers is key. If you're out of work, volunteer work can be a great way to get involved and start bridging those connections. If you're going back to school, having a strong rapport with your professors, internship supervisors and the like can prove useful for a reference or letter of recommendation.
Focusing on professional development with a growth mindset can lead you to the career of your dreams!
If you could use an extra boost in your career change, career coaching may be for you. Feel free to contact me with any questions, or schedule an appointment on my website at https://transitionscoachingservices.com/.