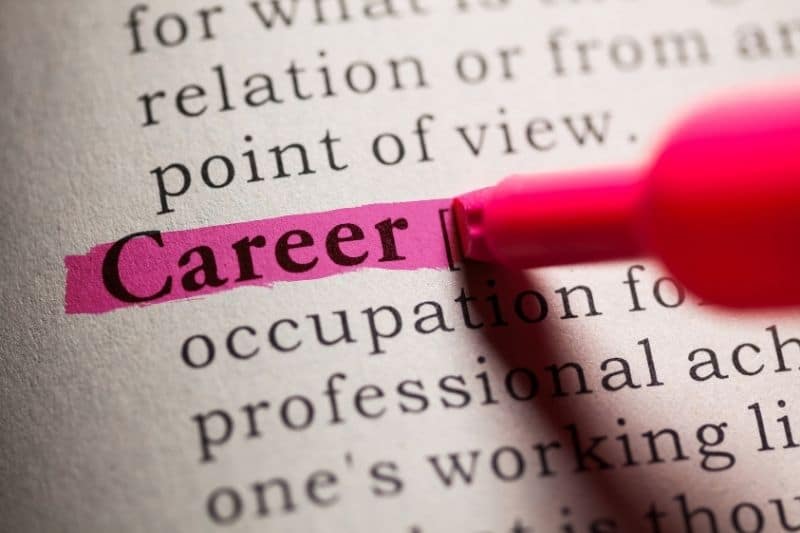 13 Jan

15 Signs You Need A Career Coach

Now more than ever, people are struggling to make transitions in their careers. High unemployment rates due to the pandemic have added an additional level of stress and strain to the job search and interview process.

Some people have taken this time to gain some clarity on what they want out of their career, while others are even contemplating a career change altogether. Many people know they need help but are not sure where to turn to, or who could even help them.

Seeking a new job can be a high energy time in your life that needs dedication and support. If you need help with any of the bullet points below, then a Career Coach may be a perfect fit for you!
You lack clarity

– If you're unclear of your next steps,

hiring a Career Coach gets you personalized advice.

If you're confused about what you want to do, or where to even begin, Career Coaching may be the solution.

You are afraid to do anything right now

– Hiring a Career Coach can really accelerate your job search. According to Forbes,

"

These days, people over 50 frequently spend twice as long as younger ones to get hired."

A Career Coach may reduce the time it takes for you to get back to work.

 

You are ready to commit to a new future

– If your imagination has been running wild over what could be, then a Career Coach might just be the answer. Stepping outside of your comfort zone is the first step, and if you're dreaming of change, you're already there! When we see the future could be full of exciting opportunities, it becomes that much easier to make that a reality. 

You have career goals that you want to achieve

– If you have specific goals, a Career Coach can help you to reach your target.

Career Coaching can help you to invest in yoursel

f, in order to get you where you want to be. 

You need dedicated time to make progress

– Hiring a Career Coach allows you to carve out time toward

developing your own personal brand

. Most of the time, we have some ideas in terms of what we could be doing, but hiring a Career Coach allows us the time and space to devote solely to our personal development.

You need personalized and actionable advice

 – When you hire a Career Coach, you receive advice that is tailor-fit to you. These pointers will not only make you more marketable but will also provide you with an action plan on steps forward.

You need help defining your skills and how they make you a great candidate

(

your competitive edge

) – Sometimes it is hard for us to feel comfortable promoting ourselves. It can be challenging to identify your own strengths and weaknesses, but a Career Coach will not only help you to identify those things but will hold you accountable toward seeing your weak spots as areas of opportunity. 

You don't know how to get promoted in your career

– If you love your company but have been struggling to move up the ranks, it may be time for a Career Coach. A Career Coach can give you advice on how to stand out from the crowd, showing your employer that you're capable of taking on more responsibility.

If it has been a long time since you last looked for a job

– This one can be especially overwhelming. If you've been at the same job for years, or have been out of the workforce, it can feel really daunting to even get started. Hiring a Career Coach can help to boost your confidence, and refresh your skills so you feel prepared for the job hunt.

If you are unsure how to manage job searching and interviews during COVID

– During this strange time in history, it can be especially confusing on how to juggle it all. A Career Coach can help to put your mind at ease and find solutions to what's been making you feel anxious.

You are putting yourself out there but not making any traction

– When we find ourselves in this position, our self-esteem can take a serious hit, which can deter us from continuing our search. Hiring a Career Coach can help so you don't get discouraged in this process, and can better identify where you've been missing the mark. 

You need a cheerleader in your corner

– Don't we all wish we had our own personal cheerleader? Well, when you hire a Career Coach, that's exactly what you get! A little confidence goes a long way, and a Career Coach can give you the boost you've been looking for.

You want to develop in your current career but are not sure how

– If you want your career to flourish, but you're scratching your head on how to make that happen, a Career Coach can help to provide a solid plan toward your own career development. 

You need help managing job search-related anxiety and stress

– Anxiety and stress can really block our success in terms of looking for a job. A Career Coach can provide you with targeted strategies to help you to overcome these worries, and put you on a path to success.

You seek support and guidance during a time in your life that may feel uncertain

– When the future feels uncertain, it's a scary place to be. There's no need to fear when your Career Coach is near!
If you fall into any of the above categories, Career Coaching may be just what you're looking for.
For more information on Career Coaching let's schedule a time to talk!